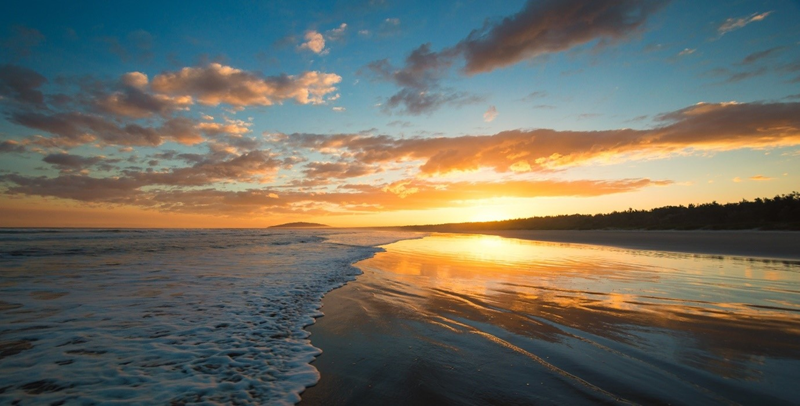 This article aims to highlight some of the key legal issues, innovations and updates related to the technology sector that have arisen since the outbreak of COVID-19 with a focus on the GCC and, in particular, the UAE and KSA markets.
1. The rise of mobile and VoIP applications
7. Increased online media consumption
---
1. The rise of mobile and VoIP applications
As cities in China were forced into lockdown in January 2020, daily time spent on mobile apps began to rise. According to App Annie, there was a 30% increase of average daily hours spent in mobile in China when compared to the average of 2019 and an 11% increase in Italy.[1] Calling apps became particularly popular with individuals resorting to videoconferencing to schedule work meetings, home schooling or just to catch up virtually with friends and relatives as they were forced to stay in their homes. Zoom Cloud Meetings have topped download charts across many markets,[2] while Microsoft Teams has seen a 775% rise in users in Italy following the outbreak of COVID-19.[3]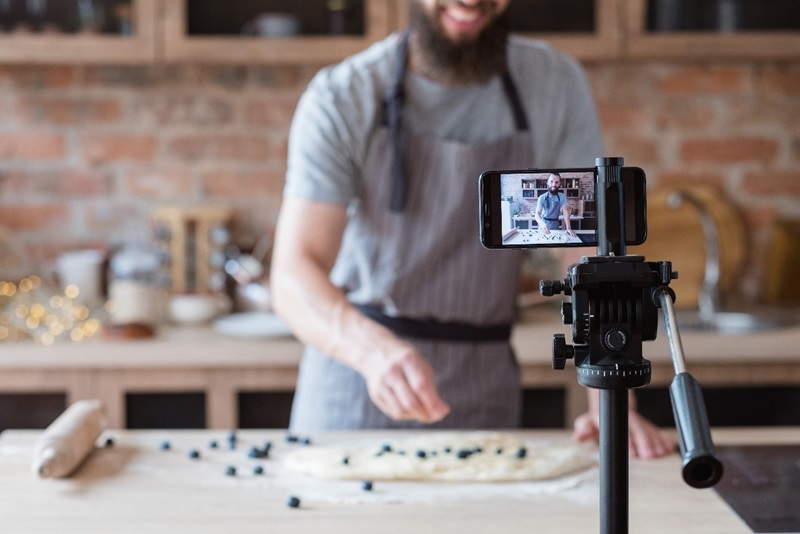 These behavioural shifts and the urgent need to enable home schooling and remote working have prompted regulators to remove blockers to the deployment of these solutions, even if temporarily. In Oman, a country known for its reticence to adopt cloud-based solutions, the TRA rapidly moved to lift the restrictions on Microsoft Teams, Zoom and Google Meet.[4] Zoom, Microsoft Teams and Webex were also unblocked in Qatar.[5]
UAE
On 14 March, the UAE TRA announced the unblocking of Microsoft Teams and Zoom VoIP applications to enable remote working and home schooling for the duration of the crisis. The easing of restrictions on VoIP was made in collaboration with the two licensed telecommunications providers, Etisalat and Du. The lifting of restrictions is intended to be a temporary measure to help manage the crisis. It does not reflect an intention by the regulator to introduce any permanent changes to the VoIP policy. Despite being a temporary measure, it has helped minimise the disruption to businesses and even created opportunities for some to shift the delivery of their services to online platforms, instead of having to suspend them indefinitely (for e.g. fitness instructors, independent consultants, artists, etc.).
KSA
In KSA, the market with respect to VOIP has been open for a while so no changes have been necessary. Its newly established Saudi Data and Artificial Intelligence Authority (SDAIA) was quick to deploy Video Conferencing Systems to host the Extraordinary Virtual G20 Summit, which brought together G20 leaders to discuss initiatives aimed at uniting efforts to combat the global spread of the pandemic.
2. Data Protection
To help contain the spread of the virus, employers began implementing precautionary measures, such as temperature checks on employees and restrictions on business and personal travel. In normal circumstances, such measures would have likely raised questions around individual liberty and privacy. In light of the exceptional circumstances, a balance has to be struck between an individual's right to data privacy and the obligation to protect the health and safety of other employees and the public at large. Data protection authorities around the world, particularly in Europe, have been grappling with this issue for a few weeks with many of them issuing guidance notes to help employers make the right decisions when rolling out precautionary measures.
UAE
In the absence of a federal data privacy law in the UAE, employers have a level of discretion to implement the measures they deem necessary to protect their employees. Employers still have to take into consideration general provisions in the penal code and in the Constitution aimed at preserving the dignity and secrecy of an individual's private life when rolling out these precautionary measures. For example, while an employer could inform employees that a colleague has contracted COVID-19, they may not be able to disclose the employee's name unless it is necessary to protect other employees who may have been in close contact with that individual.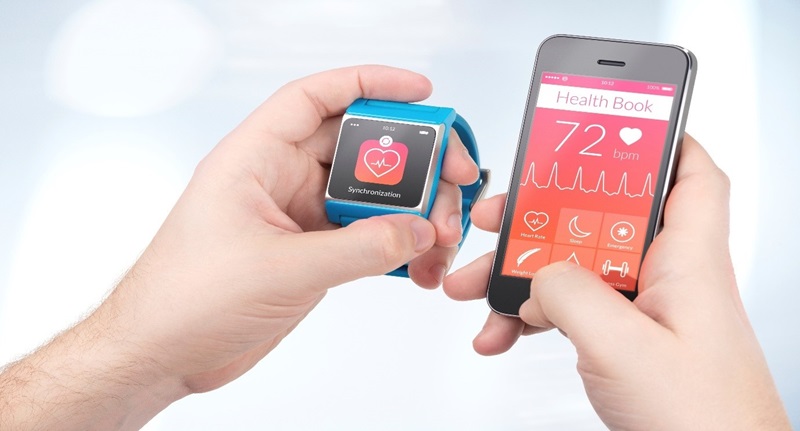 The DIFC and ADGM are the two free zones with bespoke data protection laws and regulations. The DIFC has yet to issue any guidance on the implication of the COVID-19 crisis on the collection, use and processing of personal data. ADGM issued a guidance note on 22 March which confirms that DP Regulations will not prevent a Data Controller from processing Personal Data in cases of emergency, provided that the Personal Data is processed fairly, lawfully and securely, and it is adequate, relevant and proportionate for the purposes for which it is being processed.
Aside from data protection laws, there are two laws in the UAE that specifically relate to the protection of health data:
Dubai Health Care City (DHCC) has a Health Care Data Protection Law that applies to the protection of patient health information. However, this law only applies to entities incorporated in the DHCC. While it protects patient health information from being disclosed to third parties without their consent, such information can still be used if it is "necessary to prevent or lessen a serious and imminent threat to public health or public safety".


The Federal Health Data Law, which also prevents the disclosure of health information to third parties absent the individual's prior consent, allows for such disclosure when it is necessary to take a preventive measure or to inspect, control or protect public health.
KSA
Although there is no specific data protection legislation in KSA yet, Shari'a principles are relied on to protect an individual's right to privacy and personal data. The KSA Code of Ethics for Healthcare Practitioners also imposes obligations on health practitioners to respect a patient's secrets and seek their consent prior to any disclosure, unless such disclosure is needed to contain the spread of infectious diseases. In these circumstances, disclosure should be confined to individuals who are at risk of being harmed.
In addition to considerations about the data privacy rights of employees, reports of GPS tracking being used by authorities, for instance, in Singapore and China to monitor the movement of individuals under quarantine and the subsequent public disclosure of the movements of those individuals found to be positive has generated both support and criticism.[6] There are legitimate arguments for the use of such technology to safeguard lives. Criticism is likely to be stronger in those jurisdictions with less developed data privacy regulations and laws.
3. Artificial Intelligence
South Korea was praised for its ability to swiftly contain the virus and its success was in no small part due to technology. In fact, South Korea was able to develop testing kits in a short time thanks to AI.[7] AI tools were also deployed across the country to enable the quick diagnosis of patients, with some algorithms designed to identify abnormal findings on chest x-rays and examine the lung within just three seconds.

In the UAE, Dubai Police have utilised AI solutions to demarcate vehicles that have movement permits or belong to people working within vital sectors, from vehicles of individuals in breach of the lockdown enforced on April 5th.[8]
Etihad Airways has also announced that it will be relying on technology and automation to screen passengers for signs of COVID-19 to limit the potential of transmission among passengers, when it resumes its regular commercial air services.[9]
On a global level, groups have emerged to bring together AI experts in a joint fight against COVID-19. One such group is the C.3ai Digital Transformation Institute, a new consortium of research universities, C3.1i and Microsoft created to fight pandemics.[10] AI tools have also been made available for free,[11] while hackathons have been launched to galvanise a community of developers, researchers and scientists to help bring the outbreak to a halt.[12]
4. Cybersecurity
There was a noticeable spike in corona-virus themed attacks since a pandemic was declared. Forbes reported 2,500 infections of just two strains of malware delivered in COVID-19-themed emails in one day, in contrast with only tens of infections in the days before. The World Health Organisation (WHO) also warned of a rise in phishing emails appearing to be from the WHO. Increased cybersecurity threats should prompt organisations to reinforce their information security systems and eventually adopt advanced analytics platforms to proactively identify and resolve exploitable vulnerabilities in their systems.
5. Technology Contracts
Technology suppliers, platforms and licensees in the GCC have been understandably concerned that either they or their counterparties are unable to fulfil obligations, KPI's and milestones under the commercial arrangements they are party to. The direct implications of the COVID-19 pandemic in the sector have been twofold: (1) a major disruption to the global tech supply chain across manufacturing, shipping and delivery, particularly for companies with a dependence on China for materials; over 200 of the Fortune Global 500 firms have a presence in Wuhan; and (2) a highlighting of the need to leverage and adopt technologies such as 5G, smart city solutions, AI and IoT to meet future global challenges e.g. the unprecedented requirement for remote interaction and the use of smart tools to identify virus hotspots. One positive may be the acceleration in the design and adoption of these advanced technologies across global markets.
From a legal perspective, clients should be considering both existing and future transactions. We have written a detailed note on the issues you should be thinking about when drafting future IT contracts in a COVID-19 environment here and a note on COVID-19 & Your Global Supply Chain - A Ten Step Guide here. In terms of existing contacts, we have been asked to undertake contract reviews for a significant number of our key regional tech clients. The results have been interesting. Even where a counter-party has failed to deliver or fulfil its obligations, we would encourage clients to look at collaborative rather than hostile contingencies in the first instance. In our experience, provided a client's interests is adequately protected, those companies that are turning to discussion and co-operative approaches are seeing quicker and more effective solutions.
6. Innovation
Innovation often thrives in times of crisis and should be applauded. For example, food delivery service Meituan Dianping introduced robots in several of its partners' restaurants in China that bring food from kitchens to delivery workers, and to customers waiting for takeout orders.[13]
The pandemic has brought telehealth centre stage. In the UAE, the Ministry of Health was already working with telecom operator Du to set up the region's first virtual hospital. Virtual hospitals offer remote care to patients on a virtual basis via smart monitors or AI devices. The case for progressing such initiatives in the region has been reinforced in light of the current outbreak of COVID-19. Healthcare professionals are able to see and communicate with their patients, and gain access to their data, resulting in efficient diagnosis and treatment processes. COVID-19 may bring forward existing initiatives such as the Memorandum of Understanding the Ministry of Health and Du signed at Arab Health 2020, to work on developing and offering further smart healthcare services, including a telemedicine app. Hospitals across the UAE have been quick to implement telemedicine services to help patients avoid exposure to the risk of infection and minimise the burden on the healthcare system, for example Cleveland Clinic, Abu-Dhabi and Al Zahra hospital in Dubai.
In KSA, The Ministry of Health, recently established an e-Health strategy that includes the use of telemedicine in order to improve the accessibility and quality of care among patients and healthcare providers. Telemedicine falls under the nationwide project Saudi Telemedicine Network, a collaboration with Canada Health Infoway and Ontario Telemedicine Network.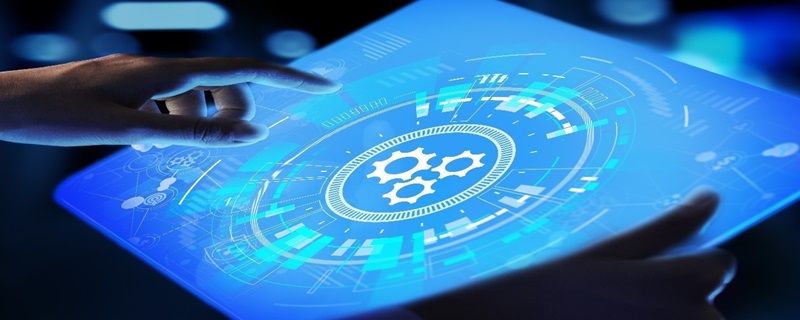 Telecommunication and local versions of social media networks have been quick to respond to the virus. In the Kingdom, Arab News, the largest English language newspaper in the region, has revised its Twitter logo to be partially covered by a facemask to grow awareness of collective action to fight the disease.
To enable business continuity, there has also been an increase in the use of e-signature solutions such as Docu-sign and Yoti, as well as the development of blockchain solutions to facilitate the transfer of money and other financial transactions.[14] The E-commerce law (Federal Law No.1 of 2006) governs the use of electronic signatures in the UAE. While the law provides for some contracts to be signed electronically when reliance upon such an e-signature is reasonable, the law does not apply to certain types of contracts for which a "wet ink" signature will still be necessary, such as title deeds, wills and other documents relating to personal affairs. Likewise in KSA, electronic transactions are subject to the Electronic Transactions Law which also allows for contracts to be concluded by electronic means. The law does not however apply to transactions related to personal affairs (marriage, divorce and wills) or to title deeds, which will still have to be signed in wet-ink or be subject to other formalities.
7. Increased online media consumption
With over one fifth of the world's population locked home, it isn't surprising that online media consumption has spiked since the pandemic was declared. Due to the surge in demand, global media streaming platforms Netflix and Amazon Prime Video have had to reduce traffic and definition to ease pressure on telecom network infrastructure.[15] Amazon-owned live streaming platform, Twitch, has also enjoyed a 17% growth in number of hours watched compared to the previous quarter.[16] Leading regional media conglomerate, MBC's VoD platform (Shahid) also saw its users more than double in the month of March, and reported a significant increase in time spent streaming live and VoD content.[17]
8. E-gaming
The pandemic has led to the cancellation of major sporting events from Wimbledon to the Olympic Games. In the UAE, the General Authority of Sports has announced the suspension of all activities across all sports including tournaments and competitions. Similarly, on 6 March, the Sports Ministry in KSA announced a suspension of public attendance at all sports events. Many sports fans have turned their attention to e-sports, with every esports league accelerating its ability to host online-only matches. Streaming structures were put in place almost overnight and major brands took notice of these changes and shifted their advertising stock to this new space. While esports were already on the radar of major sponsors, the surge in viewers and consumption of online content is likely to generate a lasting interest in this burgeoning ecosystem even after the COVID-19 pandemic is over.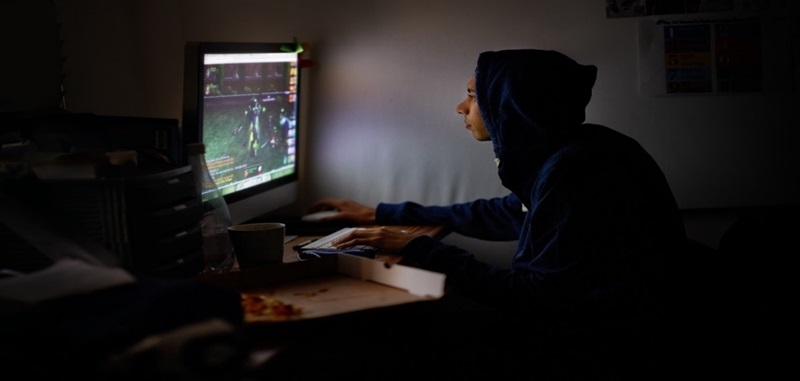 9. Conclusion
While it may seem that everything about the COVID-19 outbreak is gloom and doom, there is always a silver lining in every cloud. As the outbreak is likely to last some time, the shift to remote working and home schooling may lead to more permanent changes once the crisis is over. We may choose to scale back on business travel if virtual meetings worked during the corona virus crisis. These behavioural shifts will lead to cost saving benefits for businesses and an already noticeable positive impact on our environment. With most of these technologies powered by the cloud, regulators may also be prompted to ease data localisation requirements, which will enable more businesses to adopt cloud computing technologies. Besides creating opportunities for cloud service providers to benefit from this rise in demand, the increasing reliance on cloud computing will help small businesses scale and reduce their capital expenditure on IT infrastructure.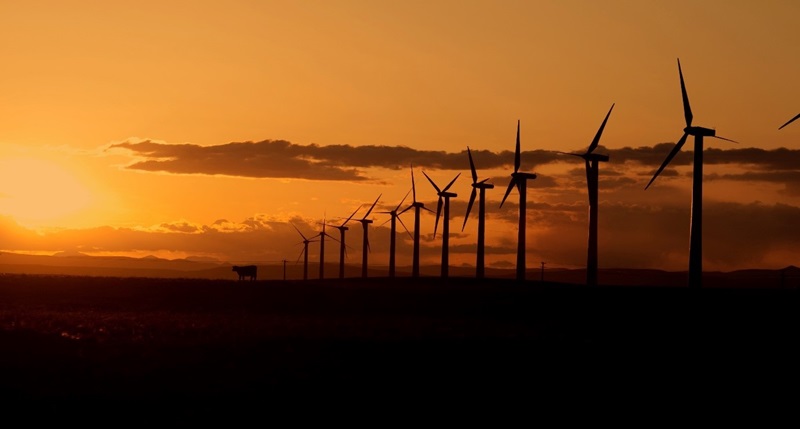 At a macro level, what role will technology play in the implementation of government stimulus plans following COVID-19. Regionally, the UAE has announced a consolidated stimulus package of $34.3 billion, while Saudi Arabia's is worth $32 billion and Qatar's totals $23.3 billion. The US $2.2tn stimulus bill amounts to 10% of its GDP and the UK's package equals 15% GDP. These are large numbers and should be spent wisely. The opportunity for job-creating stimulus should focus on generating long-term benefits for the economy and society. These could include addressing another slower-moving emergency: climate change. Transitioning to a low-carbon economy would offer significant opportunities for job-creating stimulus in the wake of COVID-19.
[1] App Annie, The Impact of Coronavirus on the Mobile Economy, https://www.appannie.com/en/insights/market-data/coronavirus-impact-mobile-economy/, 17 March 2020.
[2] Ibid.
[3] Forbes, Microsoft Teams has seen a 775% rise in users in Italy because of Covid-19, 30 March 2020.
[4] Bloomberg, Oman Lifts Curbs on Some Internet Call Apps to Counter Virus, 17 March 2020.
[5] Reuters, In coronavirus lockdown, Gulf residents urge end to voice-call bans, 23 March 2020.
[6] CNBC, Use of Surveillance by governments raises concerns about government power after pandemic ends, 26 March 2020. See also, UAE Health, Abu Dhabi launches smart app to monitor home-quarantined people, 03 April 2020.
[7] ITU News, Covid-19: How Korea is using innovative technology and AI to flatten the curve, 02 April 2020.
[8] Gulf News, Covid-19 precaution: Dubai Police using AI to find out if your trip was essential, 06 April 2020.
[9] The National, Etihad will be world's first airline to trial Covid-19 detecting technology, 06 April 2020.
[10] Forbes, AI (Artificial Intelligence) Companies That Are Combating the Covid-19 Pandemic, 28 March 2020.
[11] Ibid.
[12] See for example, https://covid19saudihackathon.com and MIT Covid-19 virtual hackathon.
[13] Techinasia, China's ecommerce giants deploy robots to deliver orders amid coronavirus outbreak, 21 February 2020.
[14] Ledger Insights, https://www.ledgerinsights.com/un-ant-financial-blockchain-covid-19/, 23 March 2020.
[15] Techcrunch.com, Netflix and other streaming platforms urged to switch to SD during Covid-19 crisis, 19 March 2020.
[16] Newsweek, Twitch usage surges during coronavirus lockdowns, surpasses three billion hours watched, 03 April 2020.
[17] Campaignme.com, MBC's Stay at Home operation sees significant growth, 02 April 2020.