This month, we have replaced our feature article with a feature video, starring associates Emily Clark and Alison Dixon as they discuss the topic that has gone to the top of the agenda for many organisations: sexual harassment in the workplace. Watch the video online or download the audio content and listen on the move.
Our case update summarises a high-profile Supreme Court decision on worker status, a potential development in the law relating to summary dismissal and a judgment confirming that zero-hours workers can bring claims under the Part-time Workers Regulations 2000.
This month's legal updates discuss new government guidance on workplace dress codes, new ACAS learning points on avoiding religion or belief discrimination and the exclusion of Nurses and Doctors from the current annual quota on Tier 2 Visas.
P.S. don't forget to join us at our Annual Employment Law Update on Wednesday 11 July at our London office - see the RSVP link below.
---
Sexual Harassment in the workplace: Tips for employers in a post-Weinstein world.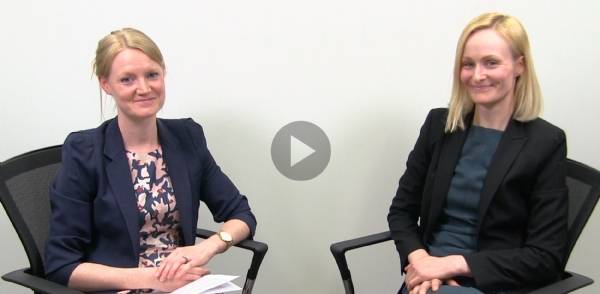 Watch & Listen
Simply click the image above to watch.
Short on time?
You can watch the video in four parts (approx 6 - 12 minutes each).
Part 1 – Introduction, background and the definition of harassment.
Part 2 – Minimising the risk of complaints and defence strategies.
Part 3 – What to do if you receive a complaint.
Part 4 – The situation on settlement.
On the move?
Download and listen to the audio only via our Soundcloud account here.
---
Join our Annual Employment Law Update
11 July 2018, from 16:00, Bird & Bird London, 12 New Fetter Lane, EC4A 1JP
---
Case Summary
Supreme Court rejects Pimlico Plumbers' appeal on worker status
Pimlico Plumbers Ltd and anor. v Smith (Supreme Court)
The Supreme Court confirmed that a plumbing and heating engineer had been rightly categorised as a 'worker' for the purposes of claiming employment rights in circumstances where: (i) his ability to appoint a substitute to perform the relevant services was fettered; and (ii) the business which engaged him could not sensibly be described as his client or customer.
---
No requirement for gross misconduct for summary dismissal
Mbubaegbu v Homerton University Hospital NHS Foundation Trust (Employment Appeal Tribunal)
The EAT has held that a series of acts of misconduct by an employee can constitute a breach of the implied duty of mutual trust and confidence justifying summary dismissal, even where no single act crossed the threshold of gross misconduct.
---
Identity of employer does not depend on parties to employment contract
Dynasystems for Trade and General Consulting Limited v Moseley (Employment Appeal Tribunal)
The EAT has confirmed that the identity of an individual's employer is to be determined depending on the factual reality of the relationship in practice, rather than with sole reference to the employing entity as expressly identified in the contractual documentation.
---
Zero-hours workers can claim under the Part-time Worker Regulations
Roddis v Sheffield Hallam University (Employment Appeal Tribunal)
The EAT has confirmed that lecturers engaged by a university on zero-hours and full-time arrangements respectively were working under the same type of contract under the Part-time Workers (Prevention of Less Favourable Treatment) Regulations 2000.
---
Legal Updates
Immigration Spotlight
Our team rounds-up the latest updates from the Home Office
---
Government publishes guidance on workplace dress codes
The Government equalities office has published a new guidance document for employers and employees entitled "Dress codes and sex discrimination – what you need to know". In light of continued controversy surrounding employer expectations in this area, this guide seeks to help minimise risks associated with what the government clearly accepts can be a legitimate part of an employer's terms and conditions. The document is short and drafted at a high level, with recommendations to avoid gender prescriptive requirements and suggestions of equivalent standards as between men and women.
Organisations which have implemented or plan to implement a dress code would be well advised to read the guidance, which can be found in full here.
---
Acas updates key learning points on religion or belief discrimination
Acas has updated its guidance on avoiding discrimination at work based on religion or belief. The document provides a useful overview of key terms in the Equality Act 2010 as well as informative case studies based on situations where such discrimination may be considered as most likely to happen, such as recruitment, absence for religious reasons and dress codes. Its content makes essential reading for employers with increasingly diverse workforces, particularly with regard to its recommended action areas.
A full copy of the updated guidance can be found here.
---
Tier-2 Visa Cap to exclude Nurses and Doctors
The UK Government has acted to exclude highly-skilled doctors and nurses from its current annual cap on issuing Tier 2 Visas. Since 2011, the number of Tier 2 visas which can be granted to non-EEA migrants has been capped at 20,700 per year. Recent months have seen this quota oversubscribed; leading to increased pressure on the recruitment of medical staff despite a national shortage.
As well as enabling more skilled medical professionals to enter the UK, this change may also enable other highly-skilled occupations to take advantage of reduced competition for Tier 2 Visas. For more information, see the government's press release here.