Bird & Bird is delighted to launch its revised report on International Corporate Power Purchase Agreements (Corporate PPAs).
Large corporations are continuing to set the agenda for the growth of renewable energy across the globe. Despite the COVID-19 pandemic, 2020 was a new record year beating the previous records of 2019. This year's report comments on some exciting new trends in the market, including baseload/volume firming PPAs, blockchain PPAs as well as regulatory developments such as EU member states' implementation of the RED II Directive.

Covering over 20 countries across the globe, including new chapters on USA, Portugal, Serbia, Slovakia and Czech Republic, our report gives an invaluable oversight of this exciting market and analyses new innovative structures and emerging trends.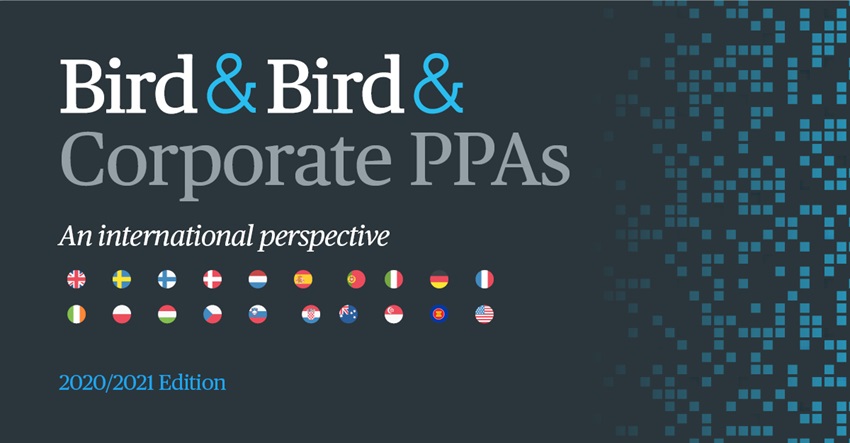 Click here to download the report >
---