Technology has revolutionised the way the modern world does business.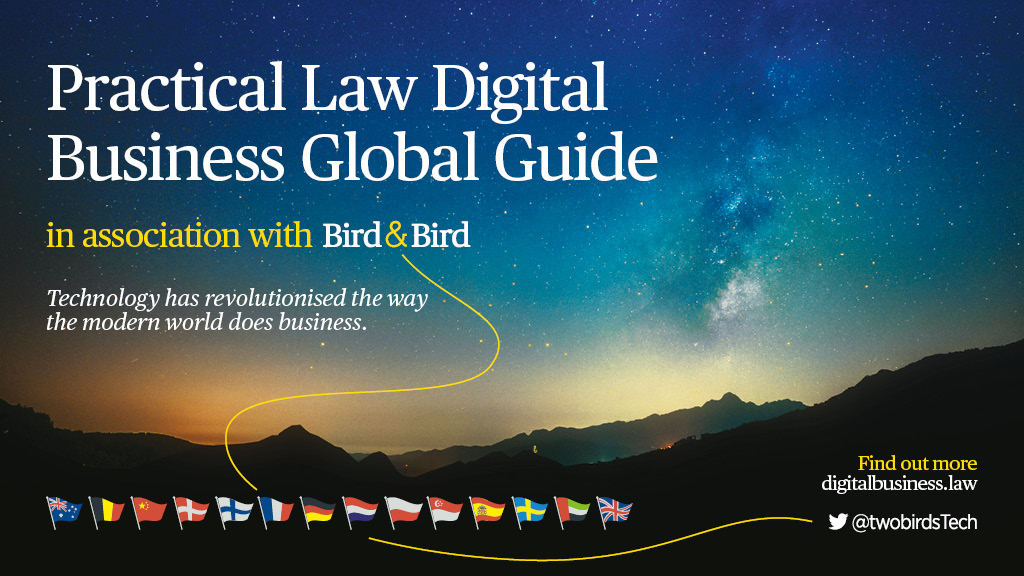 Organisations from all sectors need to understand the complex and rapidly-evolving challenges and opportunities as they adapt to the global digital revolution. Bird & Bird's international experts from our offices across Europe, the Asia Pacific and the Middle East have contributed to the Digital Business Guide which addresses key issues from cyber security and data retention, to liability for online content, as well as general advice on running a successful eCommerce business.
Revised for 2018, the Digital Business Guide features new chapters from our experts in Finland, Poland and Spain. Updates have also be made to the chapters written by our teams in Australia, Belgium, China, Denmark, France, Germany, The Netherlands, Singapore, Sweden, UAE and the UK.
Roelien van Neck, Co-Head of Digital Business Campaign, comments "Bird & Bird's vast experience of supporting global organisations being changed by technology and the digital world means we have a unique understanding of the risks and opportunities digital transformation can bring to companies operating in a range of sectors. This guide provides a useful introduction for anyone looking to gain a better understanding of the issues they will need to consider as they look to internationalise their businesses and adapt to the global digital revolution."
The full guide can be accessed here.